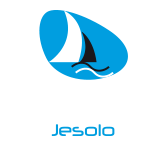 ASD Sail Beach Jesolo
When you go to this center and say: "I found you on BlueDreaming" you will be given a nice..."solar "gadget!
La nostra associazione sportiva dilettantistica nasce nel 2010 dalla comune passione per la vela di un gruppo di velisti.
L' A.S.D Sail Beach Jesolo consente di vivere il mare non solo in un'ottica di bagni e di relax, ma anche da un punto di vista più sportivo ed avvicente. L'obiettivo del nostro circolo velico polisportivo è infatti quello di divulgare la pratica della vela e più in generale di tutti gli sport praticabili in spiaggia, entrando pienamente a contatto con il vero spirito del mare.
Location
Scheduled courses
There are no scheduled courses
Experiences
There are no scheduled experiences