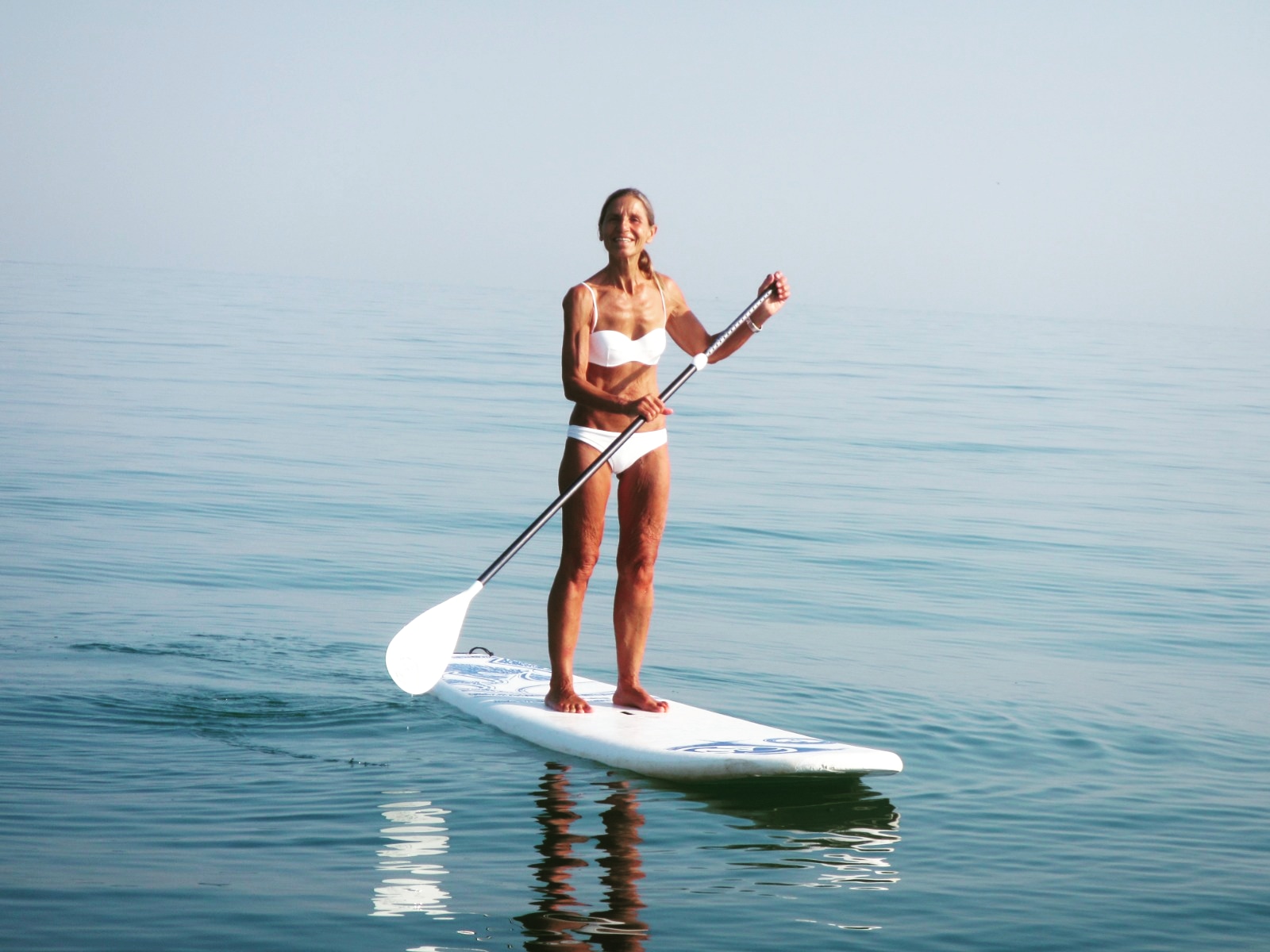 CARLA TONINI ISTRUTTRICE DI SUP
When you go to this center and say: "I found you on BlueDreaming" you will be given a nice..."solar "gadget!
Carla Tonini, istruttrice brevettata, sarà la vostra istruttrice di Stand Up Paddle, la disciplina acquatica che sta facendo innamorare chiunque la prova.
E' uno sport che riesce ad essere adatto a tutti, dai bambini, ai ragazzi, fino alle persone più grandi età.
Il corso base individuale di Stand Up Paddle comprende tre lezioni da un ora l'una, dove imparerete le tecniche fondamentali di questa disciplina, imparerete i vari nomi e le tecniche necessarie per affrontare questo sport.
Arrmatevi di costume, cappellino, occhiali,una buona crema protettiva e tanta voglia di divertimento!
Oltre alla tintarella, scoprirete anche un eccellente allenamento fitness, che vi aiuterà a rimanere in forma, bruciando tante calorie, ma sempre con il sorriso sul vostro volto.
E per i più romantici, per chi vuole staccare la spina dalla vita frenetica di tutti i giorni o anche solo per chi vuole semplicemente rilassarsi e dedicarsi del tempo per sè stessi, Carla vi offre una meravigliosa esperienza di Stand Up Paddle ALL'ALBA!!
Chiamaci per maggiori informazioni e non lasciarti scappare un evento così unico e meraviglioso.
Una tavola e una pagaia vi stanno aspettando!!
Everybody gona surfing
surfing U.S.A.
Location
Experiences
There are no scheduled experiences