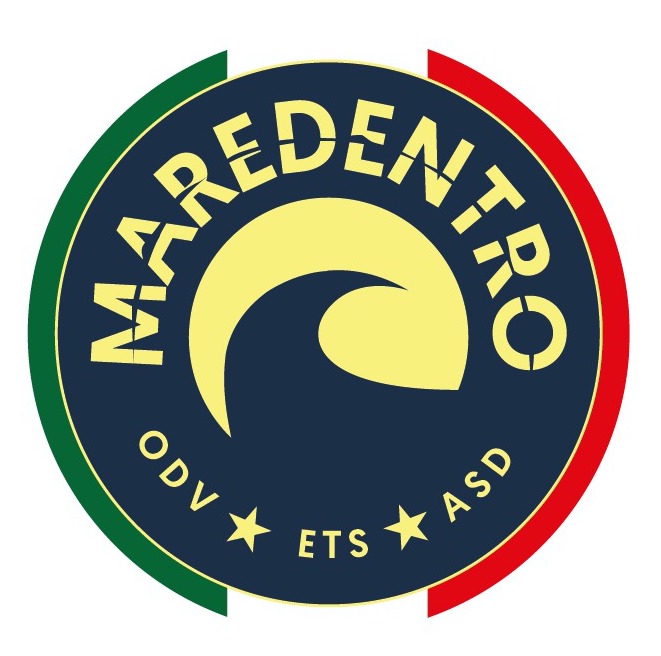 MAREDENTRO ASD
When you go to this center and say: "I found you on BlueDreaming" you will be given a nice..."solar "gadget!
MAREDENTRO asd, ha come scopo il Divertimento in Mare in Sicurezza, la salvaguardia della Vita Umana in ambiente acquatico, la prevenzione dell'annegamento e diffusione del primo soccorso nella Comunità, l'organizzazione e l'esercizio di attività sportive dilettantistiche; in particolare l'Associazione si propone quale scopo principale la promozione, la diffusione, la tutela e lo sviluppo del Salvataggio – Subacquea – Stand Up Paddle – Moto d'acqua di Salvataggio – Water Sport  e delle discipline sportive collegate, compresa l'attività didattica e di formazione per l'avvio, l'aggiornamento e il perfezionamento nelle medesime attività sportive.
L'Associazione svolge corsi di formazione professionale: Salvamento – Primo Soccorso – BLS-D,PBLS-D, PSA – Sup-Rescue – DIVING CENTER – Rescue Water Craft – Oxygen Water Safety – Arti Marinaresche – Benessere della Persona. Organizzazione di Volontari di Protezione Civile in ambito: Salvataggio Primo Soccorso Acquatico Moto d'Acqua di Salvataggio – Sup-Rescue e Subacqueo, della Regione Marche.
PADI DIVE RESORT S-27857.
Telegram – WhatsApp –Tik Tok
Organizzazione di Volontariato 606427 Regione Marche
Iscr. al Registro Regionale del Volontariato n.171 del 20.10.2014
Iscr. Albo/Elenco territoriale Regionale di Protezione Civile DGR. N. 1301/2012
Iscr. al Registro Comunale delle Associazioni del Comune di Fano n.232 del 22.12.2015
Iscr.Registro CONI N° 295379 – D.Lgs. 23/7/1999, N° 242
Centro di Formazione BLSD & Primo Soccorso accreditato presso le Centrali Operative 118 delle Regioni Lombardia Accreditamento AREU Lombardia prot.9250:
riconoscimento Centro di Formazione per BLSD laico http://www.areu.lombardia.it/web/home/centri-di-formazione-blsd-riconosciuti
Location
Experiences
There are no scheduled experiences