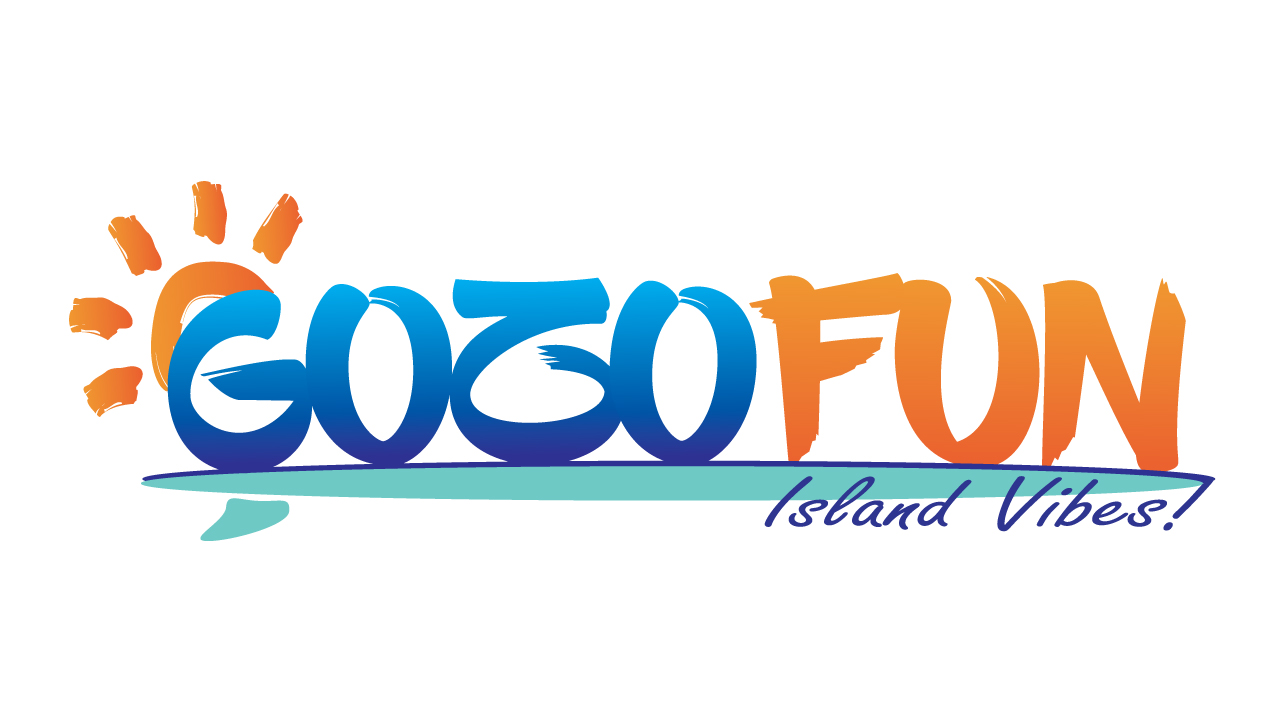 GOZO FUN
GOZO FUN originates from an idea of group of friends who lead a life linked to the Sea and all her beauty. A life lived between beaches and sea in totally respect of the Nature. . We believe elements of surfing and sailing have the potential to ground human beings in a uniquely meaningful way.
You will care about our planet, because you'll understand it better.
You will be happier: Sun is good, really good!
You will be healthier: your body will reap the benefits of active lifestyle.
You will be more flexible.
You will learn the meaning of community.
You will become more patient.
You will gain a new appreciation for spirituality.
You will make unlikely friends.
You will have fun.
Gozo comes from the Spanish word "Gozar", or "Enjoy" and at GOZOFUN, we want you to enjoy this wonderful Mediterranean Island through all our activities.
LET YOUR ADVENTURE BEGIN!
SUP TOUR
Three hours of excitement, freedom exploring around the fantastic gullies and caves of Gozo and Comino, with the experience of our guides and the possibility of a refreshing jump in the water at any time, or a quick stop in any of the spots that grabs your attention!
A fun filled SUP adventure is for everyone with no previous experience needed. Our instructors will teach you all the safety procedures and the basic skills (or advanced if you are a "navigated supper") necessary to enjoy your tour safely. They will guide you along the most interesting geo-naturalistic spots of Gozo and Comino, with the chance of some adrenaline rock jumping for those who dare!!
Length: +/- 3 hours.
Participants:
Max. 7 persons (minimum age: 10).
Price: €40per adult / €30 per children (from 10 to 14 years old).
Minimum per tour: 2 persons.

Car Lift: €5 extra per person.

Wetsuit: rental €10 per person.
Included: Buoyancy aid, water shoes, photos and video with Gopro camera, fresh fruits and water.
What to wear: Flip flops, swimsuit, t-shirt, hat, sunglasses and a lot of SunCream!
Location: Dahlet Qorrot, San Blas, Ramla Bay, Hondoq bay, Mgarr ix-Xini, Ta' Cenc cliffs, Xlendy Bay, Dwjera/Inland Sea, Fungus Rock, Wied Il-Ghasri, Wied Il Miella, Xwejni bay Marsalforn/Qbajjar, Comino Island (St. Maria bay, Blue Lagoon).
We do our best to accommodate your wishes, but all tours, launch points and tour routes are weather dependent and will be confirmed at least one day before the tour begin.
SUP LESSON
Be cool! Learn how to Stand Up Paddleboard! Or if you already are a "Supper" let our instructor take you to the next level! 1,5h of water safety, Paddling techniques, games and a lot of fun for everybody!
Everyone can join the Gozo Fun SUP lesson, so bring your grandma too! She will probably be the best!
Length: +/- 1.5 hours.
Participants: Max. 7 persons (minimum age: 8).

Price: €25 per person.
Minimum: 2 persons.
Car Lift: €5 extra per person.
Wetsuit: rental €10 per person.
Included: Buoyancy aid, water shoes, photos and video with Gopro camera, fresh fruits and water.
What to wear: Flip flops, swimsuit, t-shirt, hat, sunglasses and a lot of SunCream!
Location: All the sheltered bays in Gozo, the lessons are weather dependent and will be confirmed at least one day before
Ottieni indicazioni
Corsi in programma
Non ci sono corsi in programma
Esperienze
Non ci sono esperienza in programma