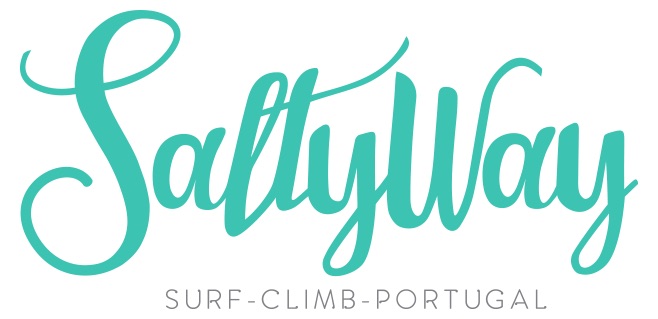 SaltyWay
Quando ti recherai presso questo centro e dirai: "Vi ho trovato su BlueDreaming" ti verrà regalato un simpatico gadget…"solare"!
Here at SaltyWay we are passionate about surfing and climbing, and want to share our knowledge, stoke and enthusiasm with you in this enchanting corner of Portugal, the Serra de Sintra.
SaltyWay is a professional yet fun filled adult surf and climbing camp. Our aim is that by the end of your stay you've not only had a memorable holiday and subsequently addicted to adventure sports but you've acquired the knowledge, ability and confidence to pursue these sports independently of an instructor in the future. Learning is active, the lodging relaxed, and all goes down with a small group of fun loving likeminded people. If you have children, you can bring them along and let them share the fun! In addition to these sports you'll have the opportunity to relax and recover with our weekly yoga sessions and soak up Portugal's bohemian culture and fascinating history in nearby Sintra and Lisbon.
Ottieni indicazioni
Corsi in programma
Non ci sono corsi in programma
Esperienze
Non ci sono esperienza in programma