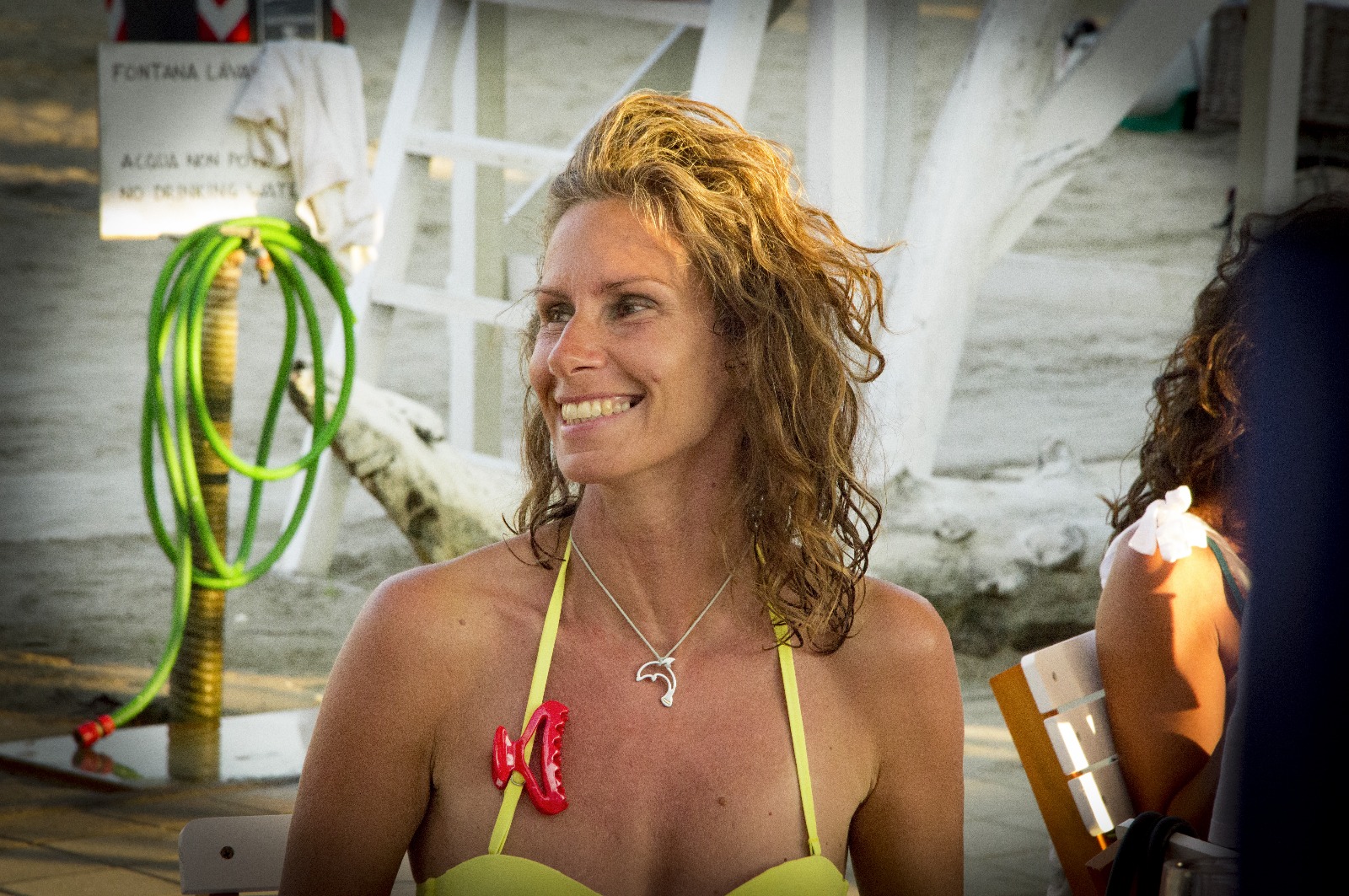 TAMARA SUP SCHOOL AND DREAMING TOURS
Lezioni di SUP (Stand Up Paddling) con Istruttrice Brevettata (Albo Nazionale Istruttori) in possesso di Brevetto di BLSD (tecnica di rianimazione a riconoscimento mondiale + uso defibrillatore).
Il centro è parte del Circuito Nazionale dell'Accademia del SUP ed è in grado di interagire con altri 110 centri sparsi su tutto il territorio nazionale. Dopo aver frequentato un corso completo con la nostra Istruttrice, potrete visitare oltre 100 meravigliose location sparse in tutto il Bel Paese.
SEA wellness in SUP – Regala benessere per il corpo e l'anima

Tamara Villani vi garantirà la massima sicurezza in acqua grazie ai suoi Brevetti da Istruttrice di Nuoto FIN (Federazione Italiana Nuoto) abilitata anche ai corsi in mare, il Brevetto da Baywatch ed il Brevetto di Istruttore SUP AICS.
Sia le lezioni di SUP che i tours possono essere presentati in italiano od inglese (lingua madre di Tamara).
I tours e le lezioni sono disponibili nel tratto di mare che va da Riccione fino a Gabicce (Vallugola), Portonovo ai Travi, Le 2 sorelle.
Per tour al di fuori di queste zone, contattare direttamente l'istruttore. Destinazione: ovunque!

Vienimi a trovare su Facebook !

Il SUP è benessere: 1 ora di attività ti farà smaltire 600 calorie!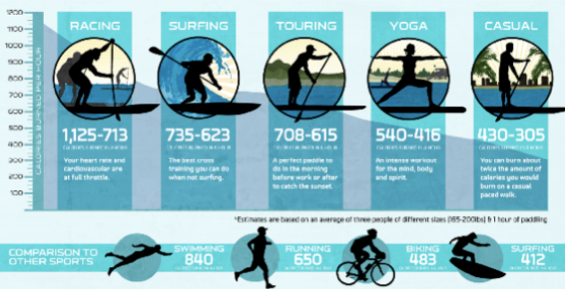 Partecipa ai nostri aperitivi in SUP per ammirare il tramonto con un calice di vino oppure vieni con noi a vedere l'alba dal mare con colazione!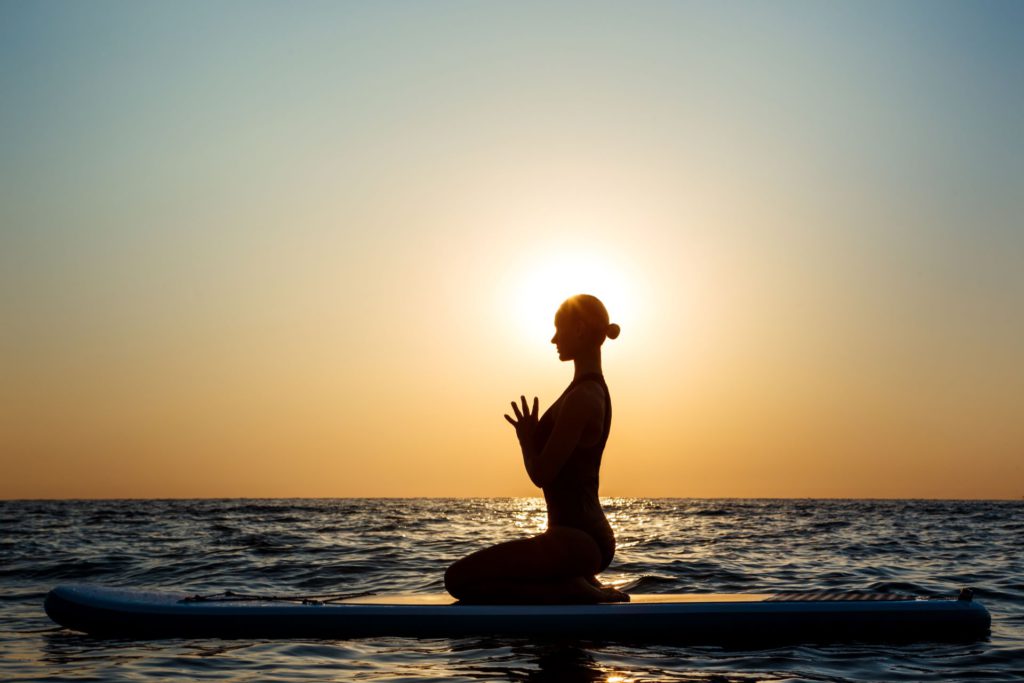 Con le lezioni SUP acquisirai conoscenza e abilità in:
teoria e nomenclatura parti
entrata in acqua
posizione di remata (safe return)
posizione in ginocchio
stand up paddling
contropagaiata
rotazione di 180° con contropagaiata in due movimenti
surfing stance
rotazione in surfing
safe dismount.
Lezioni, tour e punti di ristoro dipendono dalle condizioni meteo e saranno confermati il giorno prima.
Prezzi lezioni SUP
Adulti -1 H: 45,00.
Adulti – 1-1/2 H: 30,00€ a persona, in gruppi di 2/4 adulti.
Bambini- 1 H : 25,00€ a bambino.
Bambini- 1-1/2 H: 20,00€ a bambino, in gruppi di 2/4 bambini.
Equipaggiamento:
Noleggio muta: 15,00€ a persona, corta/integrale (secondo stagione) +5,00€ scarpini da mare
Trasporto in caso di spostamento dalla sede: 15,00€ a persona
Noleggio tavola SUP: secondo quantità e tempo (1, 2 ore, mezza giornata o giornata intera) 18€/h
Come vestirsi:
costume da bagno,
shorts  o T-shirt,
cappello,
ciabatte,
occhiali da sole e tanta crema solare protettiva,
scarpini da mare o per barca (in gomma o in neoprene),
borraccia,
telo da spiaggia,
zainetto,
felpa o pile,
giacca a vento.
I prezzi possono variare per tavole SUP speciali – Kit primo soccorso – Frutta fresca
ENGLISH VERSION
Adventure is for everyone… everyone can join me on SUP (Lessons): so bring your friends, colleagues, co-workers, partners, wife, sister, husband, cousin… etc.
Enjoy Sup 4 Fun with Tamara.
Learn Stand Up Paddle Board… SUP.
No previous experience needed. Uniquely well-being, physical fitness (on the move go), work out with locals, travelers in a welcoming comfortable atmosphere.
Our Bays has flat warm water, at Sunrise in the morning and at Sunset… no rocks, no frightening sea, exploring, living being, of the sea.
Lead life to elements of SUP: the beauty, the sea, sea water, sea on the human it has his potential, being in totally Respect of Nature.
No previous experience  needed.
SUP is wellness: 1 hour of paddling will burn around 600 cal!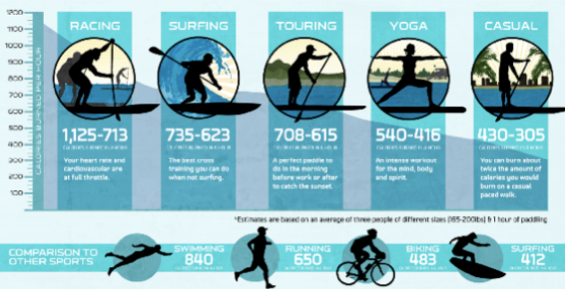 Tamara the Instructor will teach you all the safety procedures and the basic skills necessary to enjoy SUP Lessons or Tour.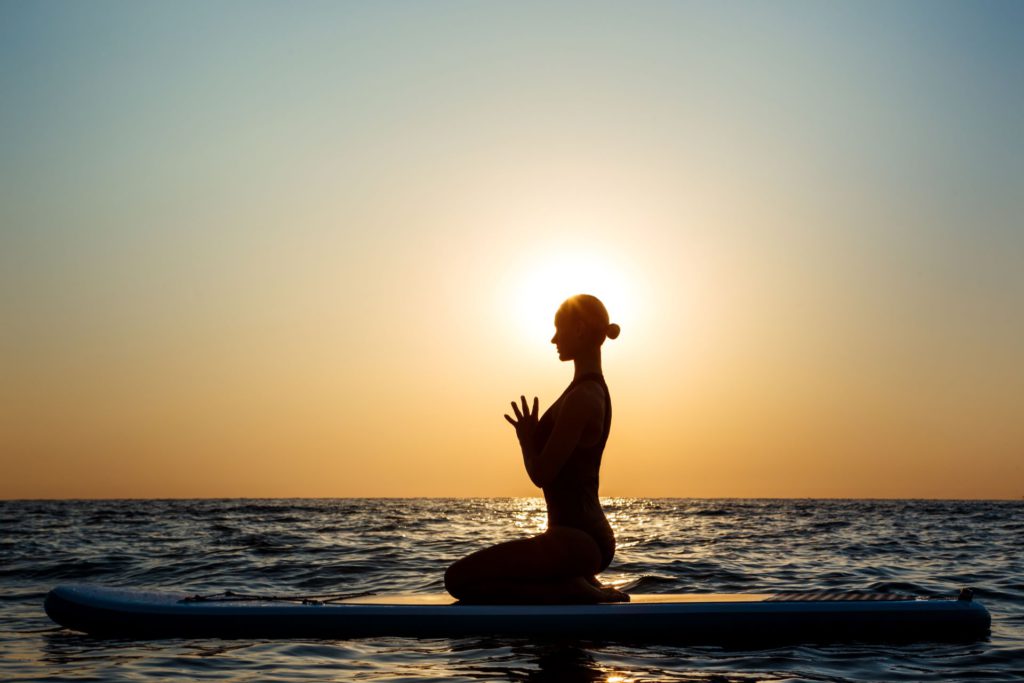 Skills:
how to approach flat waters;
how to stand up paddle;
knowing theory and paddle parts;
correct paddling position (safe return);
knees position;
stand up paddling;
reverse stroke;
two movement backpaddling with 180° rotation;
surfing stance;
rotation in surfing;
safe dismount.
Sup Tour to great Locations: Tamara will guide you along the Sup Experience and most emotional spots Vallugola, Fiorenzuola, Le Due Sorelle, Mezzavalle, Pesaro.
SunRise Sup and Breakfast… out at Sea off
Sunset Sup and Happy Hour out at the Sea off.
Lesson and tour, and launch points, are weather dependent, that will be confirmed  at least one day before.
Sup Price Lesson
Adult -1 H: 45,00€  per person.
Adult – 1-1/2 H: 30,00€ per person, group of 2/4 adults.
Children – 1 H : 25,00€ per children.
Children – 1-1/2 H: 20,00€ per children, group of 2/4 childrens
Equipments:
Wetsuit rental: 15,00€ per person, short/full wetsuit hire (according to season) +5,00€ sea shoe/water shoe
Car Lift: 15,00€ per person
SUP board rental: ask for q.ty and how long (usually 1, 2 hours of half a day or daily) 18€/h
What to wear:
swimsuit, shorts ,
T-shirt lycra,
hat,
flip flops,
sunglasses and a lot of sunscreen cream,
water shoes and sea shoes (rubber or neoprene),
waterbottle,
beach towel,
packbag, polar fleece (pile),
wind breacker.
Prices according to level and SUP size, first aid kit, fresh fruit
Location
Experiences
There are no scheduled experiences