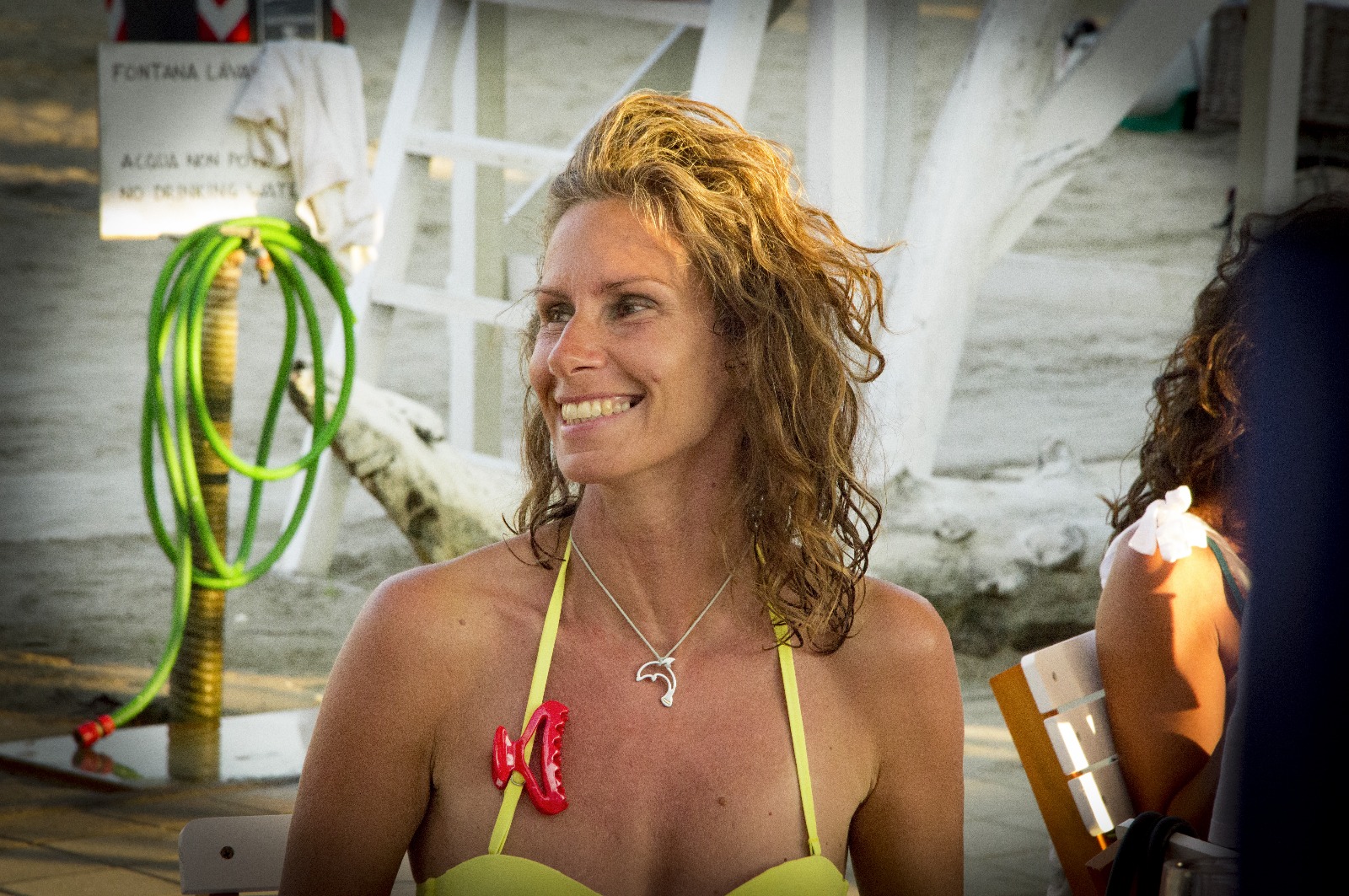 TAMARA SUP LESSONS AND DREAMING TOURS
Tamara Villani, vi garantirà la massima sicurezza in acqua per mezzo dei suoi Brevetti da Istruttrice di Nuoto FIN (Federazione Italiana Nuoto) abilitata anche ai corsi in mare, il Brevetto da Baywatch ed il Brevetto di Istruttore SUP AICS.
Sia le lezioni che i tours possono essere presentati in lingua italiana od inglese di cui Tamara è lingua madre.
I tours e le lezioni sono disponibili nel tratto di mare che va da Riccione fino a Gabicce (Vallugola).
Per tour al di fuori di queste zone, contattare direttamente l'istruttore.
Disponibilità per albe e tramonti romantici in SUP
ENGLISH VERSION

Adventure is for Everyone……
Everyone can Join Sup (Lesson ): so Bring your Friends, Colleagues, Co-workers, Partners, Wife, Sister, Husband, Cousin…..ecc
Enjoy Sup 4 Fun with Tamara.
Learn Stand Up Paddle Board…..SUP.
No previous experience  needed. 
Uniquely well-being, physical fitness (on the move go), work out, with locals, travelers in a welcoming comfortable atmosphere.
Our Bays has flat warm, water at Sunrise in the morning and at Sunset…….no rocks, no frightening sea, exploring living being of the sea, 
Lead Life to Elements of Sup: The Beauty, The Sea, Sea Water,  sea on the Human it has his Potential, being in totally Respect of Nature.
No previous experience  needed.
Tamara the Instructor ( Tamara ) will teach you all the safety procedures and the basic skills necessary to Enjoy Tour Sup Lesson or Tour, Safely.
Skills :
Sup Tour to great Locations: Tamara will guide you along the Sup Experience and most emotional spots Vallugola, Fiorenzuola, Le Due Sorelle, Mezzavalle, Pesaro.
SunRise Sup and Breakfast…..out at Sea off
Sunset Sup and Happy Hour ,,,,,out at the Sea off
The Lesson and ( Tour ), ( Launch ) Points are Weather Dependent, that will be confirmed  at least one day before.
Sup Price Lesson  Adult 1 H: € 35,00 /25,00  per person.
Sup Price Lesson  Children 1 H : E 20,00/25,00 per Children.
Sup Price Lesson Adults 1-1/2 H : E 30,00 per  2/4 Adults.
Sup Price Lesson Childrens Lesson 1 1/2: E 20,00/25,00  per 2/4  Childrens
Wetsuit rental : € 10,00 per person and € 5,00 sea shoe/water shoe
Car Lift : € 5,00 /10,00/15,00
What to Wear : Swimsuit, shorts ,T-Shirt Lycra, Hat, Flip Flops, Sunglasses and a lot of Sunscreen Cream (Protettiva ), Water Shoes,
Sea shoes ( Rubber or neoprene ), WaterBottle ( Boraccia ), beach Towel, Packbag, ( zainetto ), polar fleece ( pile ), Wind Breacker (Giacca a vento ).
Included: Equipment for rental, Great Prices, Different type of Boards, according to level and size, Short/Full Wetsuit Hire ( according to season ) , Sea shoes, First Aid Kit, Fresh Fruit, K-way,  Photos and video, ( Gopro camera ? ) and Bottle of Water.
Ottieni indicazioni
Esperienze
Non ci sono esperienza in programma